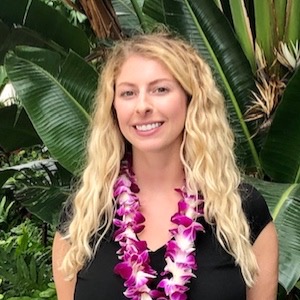 Jacalyn Macauda

Office Ambassador
Hometown: Trumbull, CT
Education: University of Connecticut, B.S. in Nutritional Science
Experience: Previously an event coordinator for a rooftop venue located in Waikiki, Jacalyn has experience in restaurant, guest relations, and market research industries. Jacalyn helps manage the office and operations within Hawaii Accounting.
Fun Fact: Jacalyn loves dogs and has a border collie herself!
---
Get In Touch
DemandHR would be pleased to get in touch to discuss your businesses needs.
Locations
Oahu
700 Bishop St. Suite 600
Honolulu, Hi 96813
Maui
24 N Church Street
Wailuku, HI 96793
Hilo
145 Keawe St
Hilo, HI 96720
Office Hours
Monday - Friday
8:00am - 5:00pm
Closed on Holidays